When it was time to pair up for a tennis drill, Nikita Wang couldn't find a partner.
Then Naomi Osaka stepped in, and together with Wang's volunteer coach from Kids Enjoy Exercise Now (KEEN) in Los Angeles, they completed the task.
It was an inspirational sight for Nikita's mom Cathay, whose daughter and son both have cerebral palsy that impacts their motor skills.
"At school whenever there is an activity or project, she always has her own separate project," said Cathay Wang. "People usually don't want to be partners with us.
"But Naomi Osaka was setting an example of what inclusion is like. So that was very powerful."
This past spring in an action-packed evening, the multi-Grand Slam champion visited four Los Angeles-based sports programs funded by her initiative called Play Academy with Naomi Osaka, which aims to get more girls moving. KEEN LA is among the $50,000 grant recipients, and their focus is to empower youth with a disability through free, non-competitive sports programming.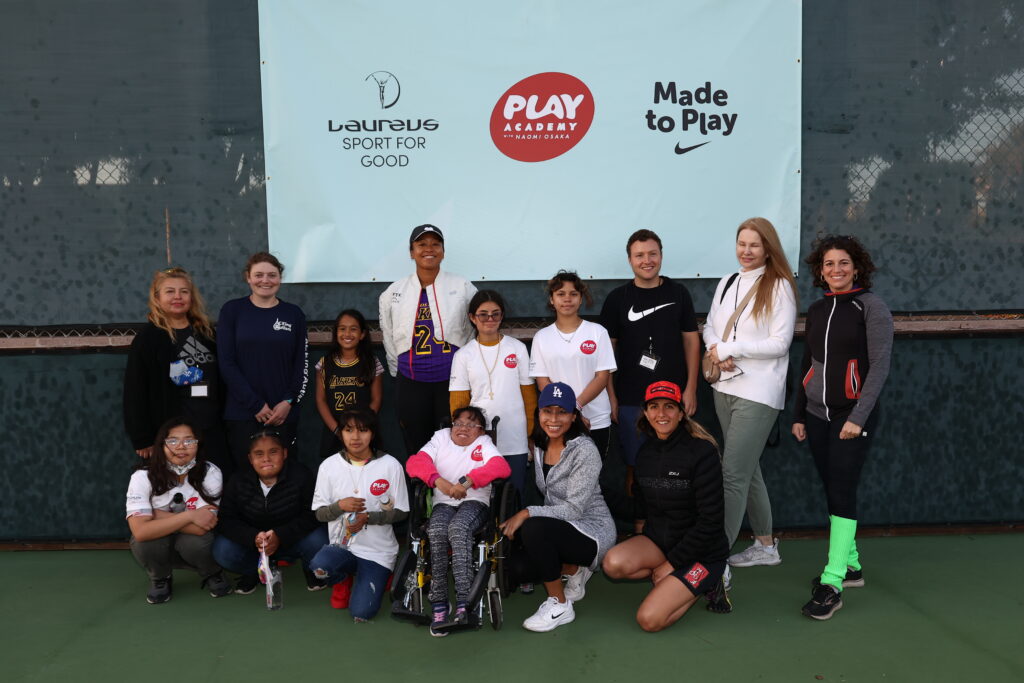 A single mother who migrated from Taiwan to LA at a young age, Cathay Wang learned early on she has to seek out activities, community support, recreation and other parents to fortify her family. She came upon KEEN through a friend, and her children have been attending the organization's programs for more than 10 years.
"KEEN has been extremely supportive because the coaches here offer their care, and the directors check in on us for other community activities," the mother of two said. "They encourage us to participate. So it's a place of nourishment and inspiration, and we take that with us to other places."
The organization emphasizes a 1:1 ratio of volunteers to participants, which KEEN LA Executive Director Suzanne Phillips said is key for them to have a positive impact their youth. But Phillips wasn't sure how—or even if they could return to that level.
"During the pandemic, our athletes couldn't participate in much," Phillips explained. "We had online activities throughout the pandemic but their participation level was nowhere near what it is when we have in-person programming. But Play Academy really came in and gave us the boost we needed to completely re-energize our programming, and that goes not only for our athletes but our volunteers."
With Play Academy's funding, KEEN LA was able to onboard an army of volunteers to kick off their first in-person summer programming in two years. And the volunteers go a long way for the youth.
"The one-on-one support really helps because it gives individual attention," Nikita Wang said. "The coaches know how to encourage me that makes me want to participate and keep coming back."
That's why the individual interaction with Naomi Osaka that April evening meant a lot to her, especially coming from someone of Asian-Pacific Island heritage.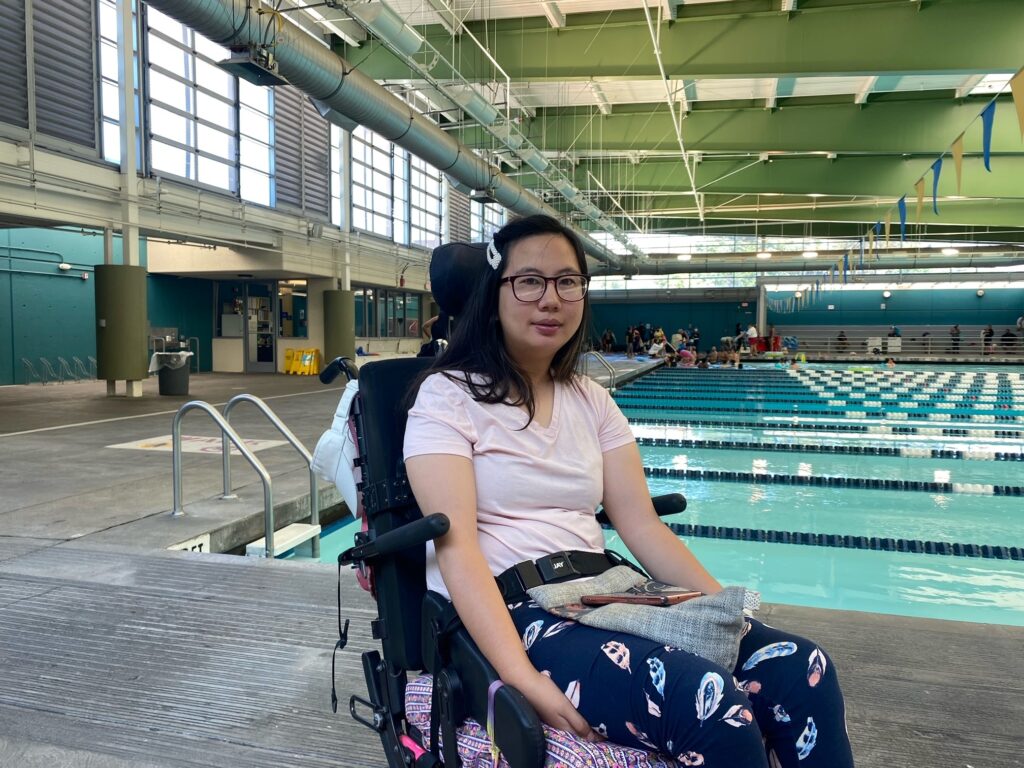 "I was already having a difficult day because I learned that my therapist got a new job," Nikita Wang explained. "So at the time, I felt very sad. But when Naomi said she would be my partner, I was very excited."
Her mom added: "Whenever I see someone who can be a role model to her on the news or Internet, I bring that to her attention. So Nikita was aware of Naomi's accomplishments and her recognition of mental health, acknowledging her API heritage— and that's another thing, is to find role models who not only embrace themselves, mental health included, but also cherish and honor their heritage."
Play Academy is a partnership with Naomi Osaka, Nike and Laureus Sport for Good to change girls' lives through play and sport in Haiti, Japan and Los Angeles, places Naomi Osaka has a close connection to. It provides grants and capacity-building training for community sports organizations; and emphasizes fun, positive play experiences and coaches who are trained in gender-inclusivity.