One day, Anju's friend invited her to try climbing at an event hosted by NPO Monkey Magic, a Japan-based program. Although she has a vision impairment and could not see grips on the wall, Anju did not feel like that was an obstacle.
"I was really tired on the way up and I was gasping for air, and I thought it was really painful," the 11-year-old recalled about her first experience climbing. "But the people below me were telling me to hang in there. I was most moved and attracted by the sense of achievement I got when I finished the climb, knowing that I had overcome a wall."
That's what Monkey Magic founder Koichiro Kobayashi, who also has a vision impairment, wants other people with a disability to experience through Para climbing. He established the organization in 2005 with hopes to make their society more inclusive through the sport. Then in 2022, Monkey Magic focused specifically on including more girls by launching "The Challenged Girls Climbing School," through funding from Play Academy with Naomi Osaka.
For Monkey Magic project manager Yui Shirai, the project was also an opportunity for her to take on a new challenge by leading the girls. She said the first year has been a learning experience not only for her, but the organization and the participants.
"When you look at it from a girl's point of view, you can see that there are places that need to be taken into consideration and that it would be better to have a woman on the staff side," Shirai said.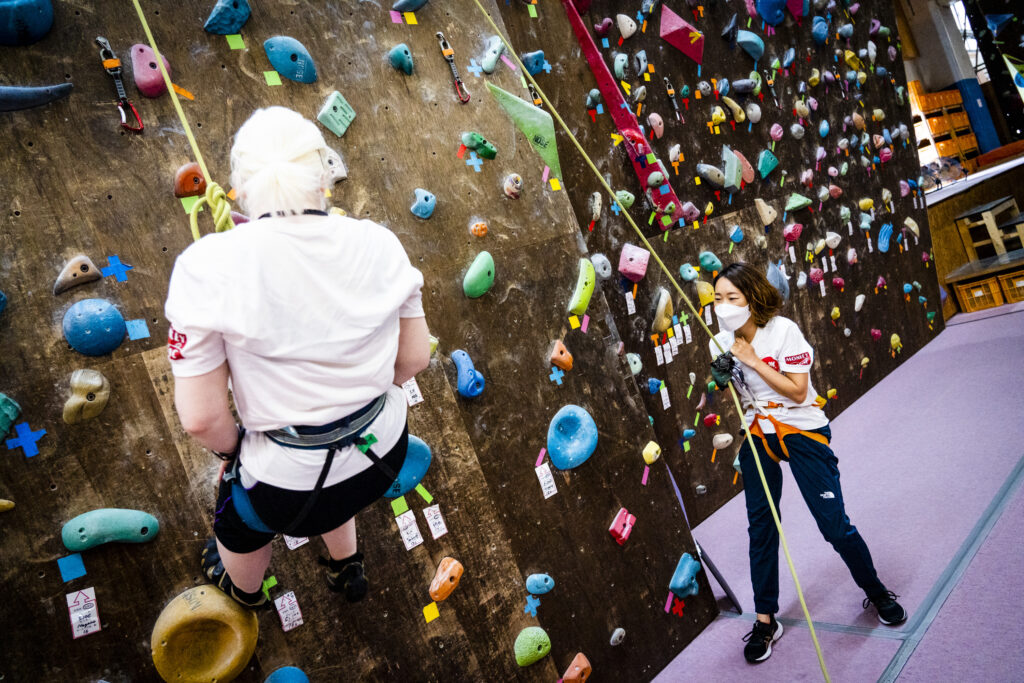 The Challenged Girls Climbing School aims to provide girls and women the opportunity to experience the fun of physical exercise through the sport of climbing, and build their confidence and self-esteem to reach the top. To date, the school has held 11 events with consistent participants like Anju returning, as well as first-time climbers showing up.
Shirai said she focuses on talking to the climbers and guiding them up the wall.
"Climbing can be a dangerous sport, and the hurdles are high. But I think this experience will be useful when they have to take on a challenge in the future, because they can see that they can do it if they try it," commented Shirai, who hopes Monkey Magic can continue raising awareness of the sport in their second year as a Play Academy grantee. " I also think when the parents understand the overall benefit of the sport, they can encourage their children to take on more and more challenges."
For Anju, she welcomes the challenges: "When I stretch out my hand in climbing but still can't quite reach it, I try to get creative and find ways to get there and I succeed. I get very excited and that builds my confidence and belief that I can reach my goal and succeed."