Yamato Sylphid, a semi-professional women's soccer club in Japan, was established to give a place and an opportunity for female athletes to play the sport. With this vision, it was a common objective to also contribute to support girls and the next generation.
Their vision became a reality in early 2022, when they received a grant from Play Academy with Naomi Osaka, a partnership with Osaka, Nike and Laureus Sport for Good to change girls' lives through play and sport.
Yamato Sylphid wasted no time, immediately implementing their Girls Empowerment Project with the goal of empowering their young participants through soccer.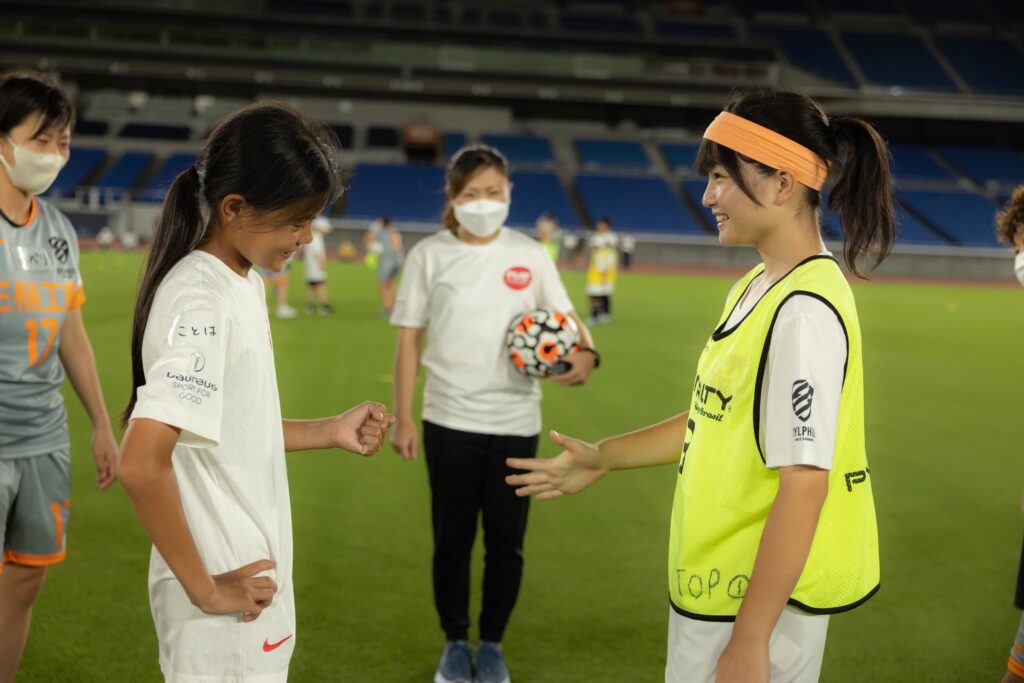 The project has two pillars. The first is to train staff and players to become coaches and role models, and guide in creating a more inclusive environment for girls who are active and not active. The trainings have been supported by Play Academy partner Laureus Sport for Good, specifically teaching the staff and players how to safely conduct sports, communicate and confidently come up with ideas. The better trained and prepared they are, the better they can support girls in their programs, which feeds into the second pillar: directly empowering girls in the project through soccer and dialogue.
The second pillar is key; the target age group of 7-14 year-olds haven't had many opportunities to become familiar with or who have been disengaged from sports. In addition to the fun of physical exercise through soccer, the project provides opportunities for the girls to talk about women's leadership, careers, health habits, and empowers them to be more proactive about their future.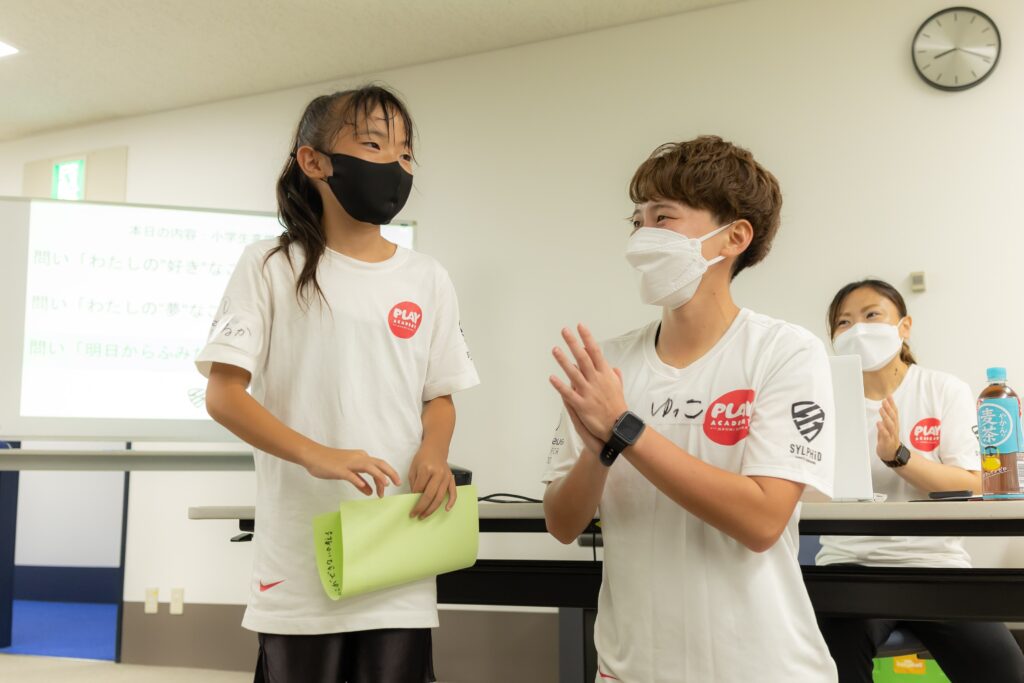 Kiyoko Hashimoto grew up playing soccer through Yamato Sylphid before going abroad to compete in Italy. Wanting to give back, she returned to her former club to support their operations and public relations efforts. She reflected on the impact of the project so far: "Conducting this project, of course the main target is the participating girls, and it is important for the girls. But additionally, our players are able to become facilitators and get involved in the project – and I think this is huge."
She continued: "I had never had any confidence outside of the soccer pitch, and I could not even plan and manage a soccer-related program. However, thanks to the Laureus trainings and this program, I am now able to plan and manage projects on my own. I also began to actively participate in various training programs, and I became more aware of my role as a female leader."
In addition to kicking off their Girls Empowerment Project, Yamato Sylphid also received another unique opportunity this year through their partnership with Play Academy.
On September 26, Naomi Osaka came out to visit Play Academy-funded programs in Japan, with Yamato Sylphid finding themselves taking on another exciting and bigger role— welcoming Osaka and the girls from the other three Japanese grantees through soccer activities.
Some of the participants had backgrounds in lacrosse, rugby and climbing, came from different ages and some with a vision impairment.
After the event, Hashimoto said: "I was very impressed by the way the players acted as facilitators, drawing out dreams from the children. I was moved by their growth, and I hope to see the next generation of children involved in the program grow into such roles in time to come."