From Los Angeles to London, and back, Leah Pablo is ready to put her learnings into practice after attending the Laureus Sport for Good Global Summit 2023.
Over three days in late June, youth program leaders across 43 countries gathered in England's capital to share knowledge about coaching girls and gender equity. Participants came from 170 sport for good programs in the Laureus global network, including Kids Enjoy Exercise Now LA (KEEN LA) where Pablo coaches.
"It's so nice to be around like-minded people whose common goal is to provide a safe space for youth— especially girls," said Pablo, who represented one of three coaches from LA grantee partners of Play Academy with Naomi Osaka.
Participants listened to panel sessions that featured leading female athletes sharing their personal challenges in sport and how they overcame them. They included Malaysia's Nicol David, who is regarded as one of the best-ever squash players; South Africa's first female professional rugby player in Babalwa Latsha; and Sweden's two-time Olympic and FIFA Women's World Cup medalist Kosovare Asllani.
"You are the real role models for these kids, when they grow up, you are the ones they are going to remember," Asllani said to the participants.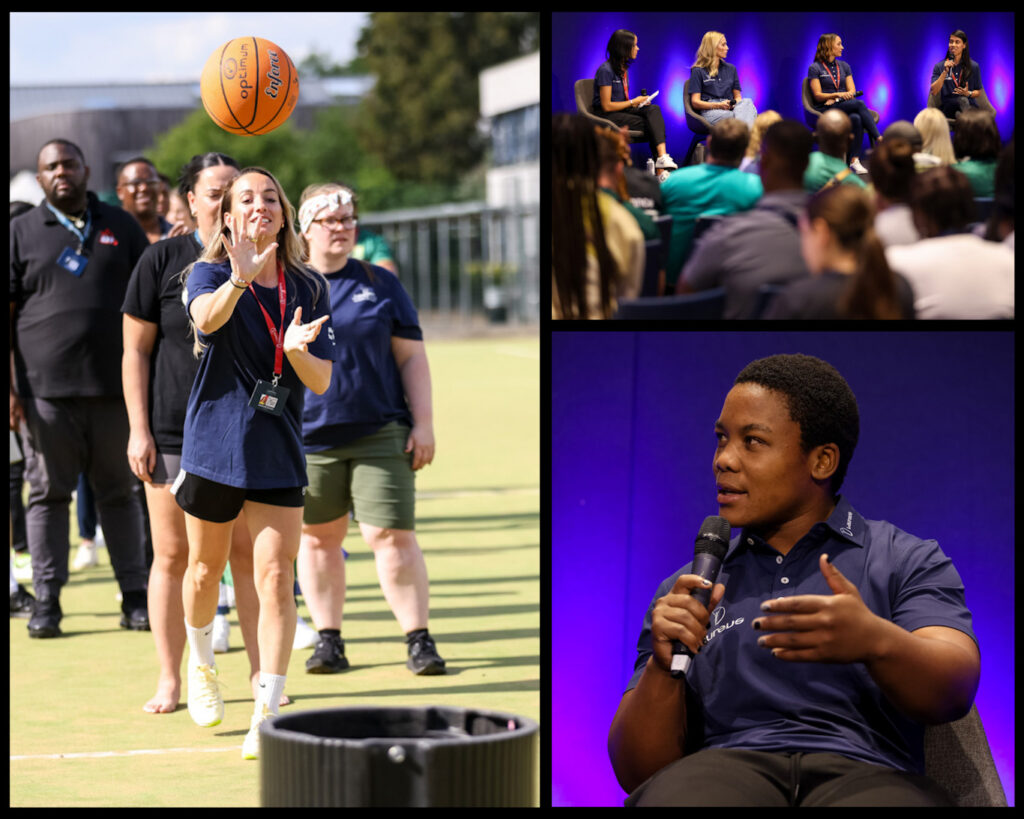 That stuck with Pablo, who works full-time in television production and volunteers diligently at KEEN LA. The organization aims to empower youth with a disability through recreation and fitness programs, and emphasizes one-to-one coaching, where Pablo's role comes in. Additionally, she supervises the sport activities, ensuring each athlete is paired with a coach, that are snacks are available and engages with their parents.
Limited resources, fundraising and engaging every athlete are among the challenges for KEEN, but Pablo said networking with other coaches at the Summit sparked ideas and reminded her she's not alone.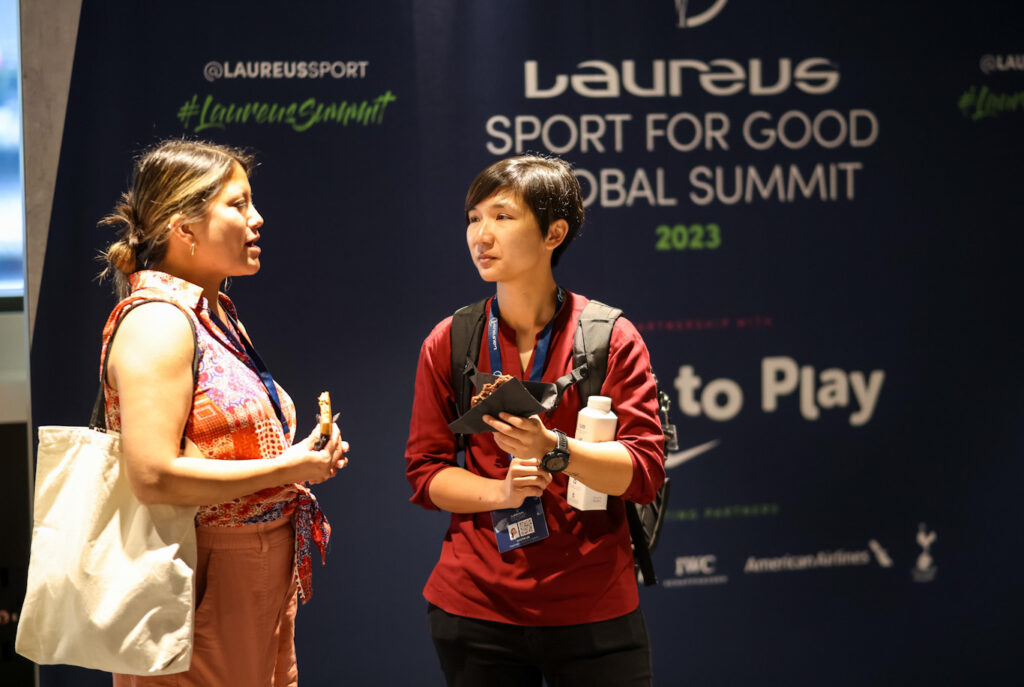 "Speaking with other attendees got me to think about how I as coach can be impactful in a leadership role, such as creating more opportunities for girls and getting them engaged in our programming, or how can we expand our sports programming across Los Angeles," Pablo said. "I got different ideas and was inspired by other people in the work they do."
In breakout sessions, Pablo learned about individual programs from around the world, in particular from ISF Cambodia, a charity that works with some of Cambodia's most marginalized and economically deprived communities; and Vismara Basket in Italy who shared how they motivate girls through sports in vulnerable socio-economic communities.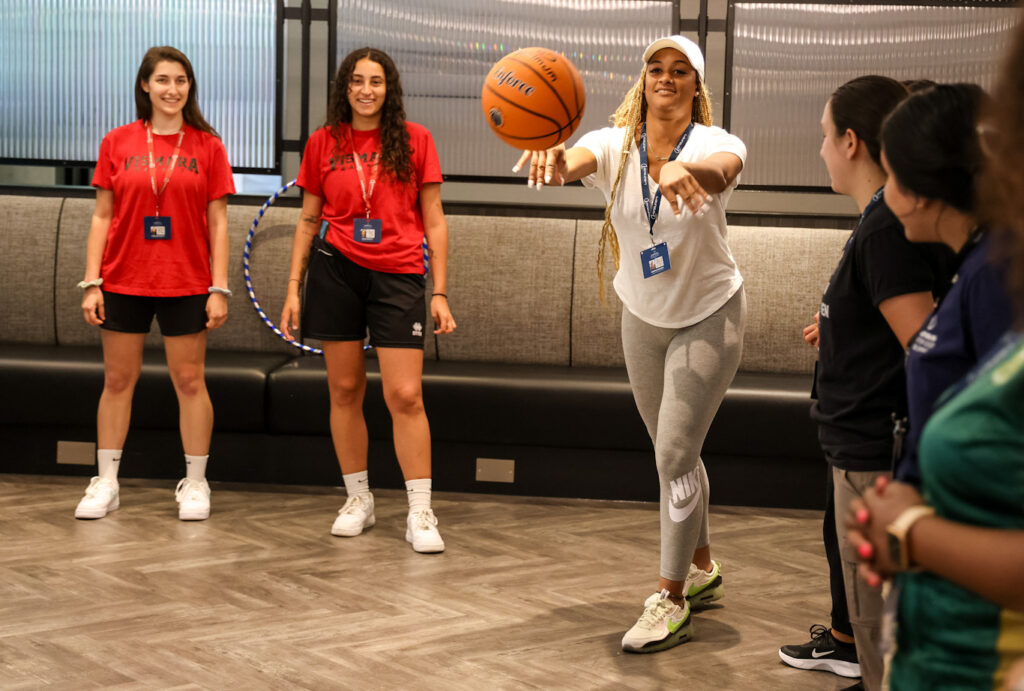 "At Vismara I learned some coaching activities and ice breakers that we can try at KEEN; and at ISF I learned about how they provide opportunities for girls outside of sport, such as getting them back into school and helping their parents get employment," she explained.
Summit attendees were also introduced to the broader Laureus Sport for Good Cities initiative, which provides hubs in five cities in the USA, as well as London, Delhi, Hong Kong, Paris and Mexico City. For Pablo, she was interested in how Laureus in Hong Kong uses sport specifically to tackle mental health issues youth developed as a result of the COVID-19 pandemic, a similar challenge KEEN has experienced.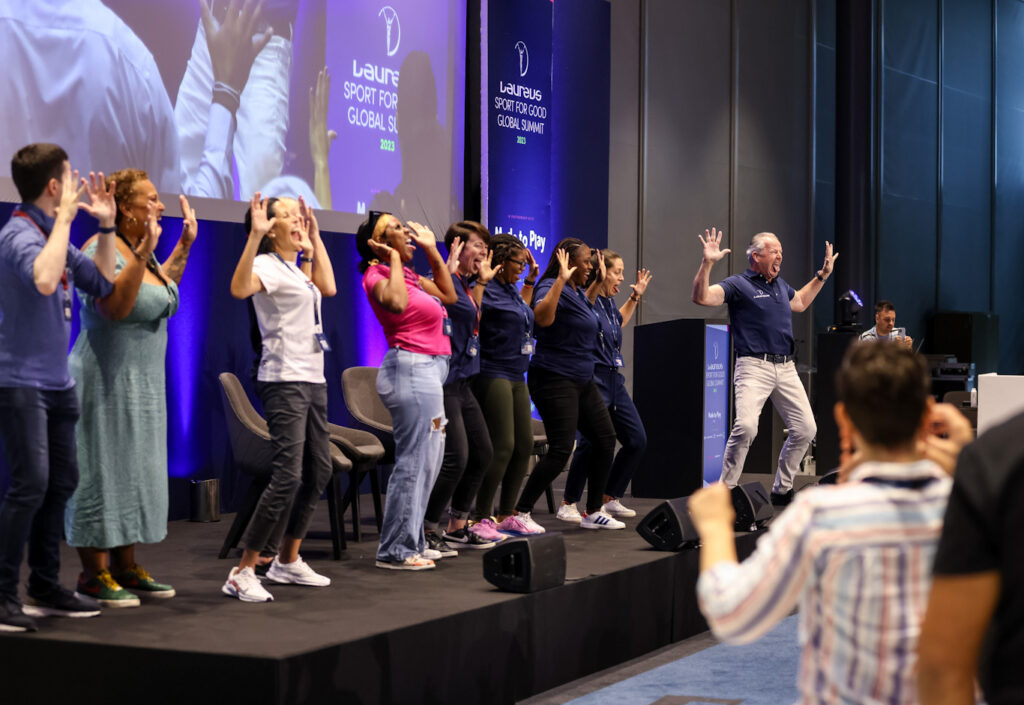 "I learned how they set up a run organization for kids with ADHD, and how it helps them and how we at KEEN can use sport as a tool to improve mental health for our kids—especially for kids with developmental disabilities, and how we can use our program to support their mental health."
Pablo concluded: "At the Summit, we realized how important sport is. Not everyone has to be good at sports. But we can use sport as a vehicle for youth and girls to build their confidence and even give them opportunities in life that they didn't have otherwise. And also just sparking joy in their life."